According to the calendar Binara Full Moon Poya Day falls in September.
The Binara Full Moon Poya Day is a very special Poya day for Buddhists around the world.
Bhikkhuni Sasanaya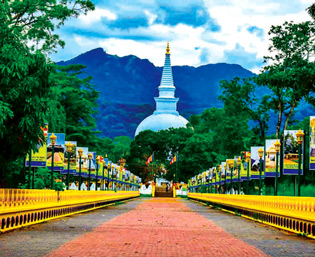 On Binara Full Moon Poya Day, Sri Lankan Buddhists commemorate the establishment of the Bhikkhuni Sasanaya at the request of Gauthama Buddha's foster mother, Maha Prajapathi Gothami. She is Queen Mahamaya's younger sister.
The Vas season continues during the month of Binara and the bhikkhus engage in meditation during this month.
The Mahiyangana Raja Maha Vihara's Perahera takes place on Binara Full Moon Poya day.
Buddhists in Sri Lanka mark the Binara Full Moon Poya Day every year by engaging in many religious activities.
Mihi Deegodage
Pic: Internet